Beauty Therapy Courses in Adelaide
The beauty industry is an ever-changing field that offers a lot of hands-on
training and the opportunity to follow your dreams. The industry is growing
larger and larger and more people are joining the profession and developing
impressive careers. In a field such as this where creativity is allowed to
flourish, new technologies and treatments are coming up and changing the world
of beauty as we know it. This in turn calls for more aspiring therapists and
clinicians to enroll for the various beauty courses Adelaide has to offer.
Comprehensive Beauty Courses in Adelaide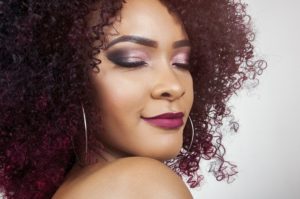 Today, beauty courses are all-encompassing. Learners are introduced to all
the new techniques cropping up and also benefit from hands-on experience in
real salons. This also includes knowledge on physiology and anatomy, which the
beautician needs so as to understand the human body as well as customer
relations and ethics.
Plenty of beauty opportunities lie ahead
The beauty and makeup industry is growing at an alarming
rate and professionals in this field have plenty of ripe opportunities waiting
for them when they are finally done with their course work. As a beauty
specialist, you can have a career that touches on various sectors such as
television, film, photography, theatre, bridal services and fashion. These are
all thriving industries that will always need a beauty specialist on hand.
While they may be core to the beautician, the latest
techniques and looks are not the only aspects involved in training. Such
courses equip the learner with the know-how they need to interact with clients
and blend in different industries effortlessly. With the wave of new applications
coming up, there has never been a better time to curve a career in the beauty
industry. The best professionals find themselves with opportunities to interact
with all types of high-rolling individuals from different sectors and travel to
different destinations thanks to their professional work.
What you can expect to learn in your beauty course?
One of the first things that every beauty therapist has to
learn about is the science behind it. You will learn about the anatomy of skin,
nails and hair. Leaners will also go into some chemistry, which is vital in
understanding the chemicals used in beauty products. As a beauty therapist, you
should be able to explain to your clients what products you are using on them
and what results to expect. It is also important that you can advise the
clients on what products to use for their different needs.
There is a host of lucrative programs that the aspiring
beauty therapist can hope to learn by the end of their course. Some of the programs
can be taken on a part-time basis while others will need you to be there full
time. The range of courses includes-but is not limited to;
Manicure techniques; learn to use massage, exfoliation and painting to take care of
clients' nails.
Facial skincare techniques; this teaches the leaner how to care for the client's
skin through face masks, facial massages, exfoliation and cleaning.
Pedicure techniques; learn about treatments used to take care of clients' feet such
as exfoliation, painting and massage.
Body massage; learn how to apply different massage techniques to tend to
different clients according to their needs.
Waxing techniques to remove hair; learn about hair removal using cold or hot
waxing mediums.
Enhancement techniques
Massage using aroma therapy; use pre-blended oils for aroma therapy and learn how
different oils can be used to attend to clients in different ways.
Eyelash and eyebrow techniques; acquire all the skill you need to work on clients'
eyelashes and brows.
Health and safety techniques for the beauty industry; you will learn different
ways of keeping your work space and instruments clean and hygienic, a most
important aspect of the beauty industry that boosts safety as well.
Customer care and communication; provide excellent customer care on top of good beauty
therapy to ensure you develop lasting relationships with clients and other
professionals in the beauty industry.
How long does it take to become a beauty professional?
As a field that is constantly adopting new ways of doing
things, beauty is one of those careers that need you to increase your know-how
at every chance you get. However, the typical period for a course is a year, although
it could take longer if you choose part-time studies.
What do I need to qualify for beauty therapy courses?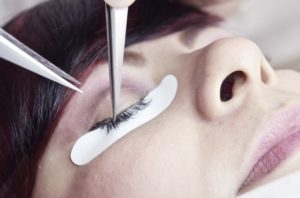 Different institutions have unique requirements. The normal
educational requirement is a high school education with varying specifics on
educational achievements. Some high schools have also incorporated cosmetology
courses as elective courses which prepare you for a career in beauty.
When it comes to beauty therapy courses Adelaide, we are talking
about a lot of opportunities. There is a wide range of choices for schools to
enroll and programs to specialise in. The programs also offer real prospects in
the job market that gift leaners with fulfilling careers.