SALON BEAUTY & HAIRDRESSING SERVICES
ACH Database OFFERS A RANGE OF SALON BEAUTY THERAPY & HAIRDRESSING SERVICES FOR ANYONE LOOKING TO TREAT THEMSELVES TO A PROFESSIONAL MAKEOVER.
As the primary role of the College is to produce graduates with the highest quality teaching, we provide these services to the general public to enable the student the experience they require to develop professional skills and ethics in Hairdressing and Beauty Therapy.
Give Someone Special a Pampering Ask at reception about our Gift Vouchers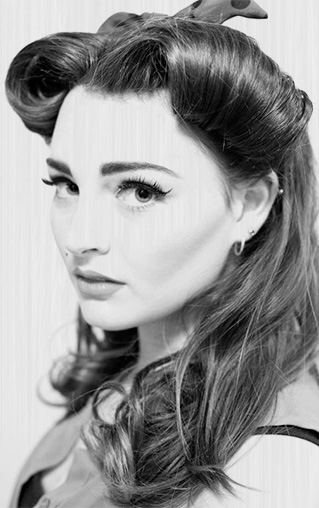 SALON HAIRDRESSING SERVICES
HAIR SALON MELBOURNE CBD
ACH Database offers all of your professional hairdressing services at an affordable price. If it is a weekly blow wave or set you require, or something more elaborate for those special occasions, we can assist.
SALON HOURS: 9:30AM – 4:00PM    MONDAY – FRIDAY
" GIFT VOUCHERS ALSO AVAILABLE "
Hair Services Price List (all prices include GST)
(Prices subject to change. Last updated August 2016)
MAKE OVER PACKAGES
Make Over Package 1
Short Hair $50.00 / Long Hair $55.00
Make Over Package 2
Only $50.00
BLOW-WAVES
SERVICE
COST
Blow-wave/Set                              short hair:medium hair:

long hair:

 $12.00$15.00

$18.00

Straightening Dry
$15.00
HAIRCUTS
SERVICE
COST
Men's Cut
$12.00
Ladies Cut + Blow-wave               short hair:medium hair:

long hair:

 $18.00$20.00

$25.00

Educator Cut
$40.00
Fringe Trim             From                      
  $5.00
STYLING
| | |
| --- | --- |
| SERVICE | COST |
| Braiding/ Up-style                                 From |  $30.00 |
| Perm                                              short hair:medium hair: |  $50.00$60.00 |
COLOURING
SERVICE
COST
Tint + Blow-wave*                      short hair:medium hair:

long hair:

 $40.00 $60.00

$70.00

Bleach + Blow-wave*                 short hair:medium hair:

long hair:

 $80.00 $90.00

$100.00

¼ Head Foils + Blow-wave*       short hair:medium hair:

long hair:

 $30.00$50.00

$70.00

½ Head Foils + Blow-wave*       short hair:medium hair:

long hair:

 $45.00$65.00

$85.00

Full Head Foils + Blow-wave*   short hair:medium hair:

long hair:

 $70.00$85.00

$105.00

Treatment                                    short hair:medium/long hair:
 + $10.00+ $15.00
*Add a Cut to any of the above colouring services: 
short hair +$10, medium hair +$15, long hair +$20
" GIFT VOUCHERS ALSO AVAILABLE "