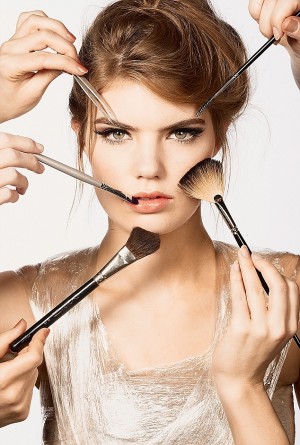 HAIRDRESSING APPRENTICESHIPS
At ACH Database, we offer flexible training options to enable apprentices to achieve their SIH30111 Certificate III in Hairdressing qualification. Students or Salon Owners can choose from:
1. HAIRDRESSING APPRENTICESHIP TRAINING CONDUCTED IN OUR MELBOURNE COLLEGE CAMPUS
In order to be eligible for an apprenticeship, the student needs to be employed as a Hairdressing Apprentice in a salon environment. An apprentice can study either full-time or part-time at the college. Generally, apprenticeships can be studied by individuals of any age and there are no specific entrance requirements.
The tuition costs under Victorian & Commonwealth Government Funding for eligible students are as follows:
–       Tuition fees for concession students will be $218.25 per year for 2 years (total of 1070 hours)
Students must hold:
Commonwealth Health Care Card; or
Pensioner Concession Card; or
Veteran's Gold Card
–       Tuition fees for non-concession students will be $1,091.25 per year for 2 years (total of 1070 hours)

The student tuition fees are indicative only and subject to change given individual circumstances at the time of enrolment. All fees are correct as of 1st February 2016. Additional fees may apply such as books ($425.70) and student services & amenities fees ($250)

2. HAIRDRESSING TRAINING CONDUCTED IN YOUR SALON
Our assessor will come to your salon to deliver the training and assessment.
Benefits:
– Accredited Workplace Trainer and assessor.
– RPL recognition.
– Enrolments and books from Registered RTO, ACHDB.
– Delivery sequence negotiated with the salon and workplace trainer.
– Training and assessment takes place in the salon workplace.
– No attendance at College required, unless requested, or arranged by the salon.
– All units of the course delivered.
– 3 hours training per week minimum, or more can be negotiated if required by the salon; enabling the apprentices to work in the salon for the rest of the day
– All training and assessments aligned with the training packages.
– One or more trainees can be trained together at one hourly rate.
– Save time, cost & effort of traveling to and from the college
– Salon manager can actually observe how the training is delivered, as well as how the apprentices are being assessed
Conditions
–       At least 2-3 apprentices, in any level of training, are required to sign up for this program
–       Fees & costs will need to be discussed with the college