Find Makeup Courses in Melbourne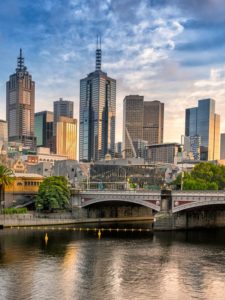 Makeup is fast taking the lead in the beauty industry. While skincare and cosmetics seem to be a multi-billion dollar business, makeup is poised to overtake that figure in no distant time.
The reason is that everyone wants to look beautiful and attractive.
In Melbourne alone, the number of people seeking out the services of makeup artists is always on the rise.
Already, the city is known to be the most beautiful city in the world, and so it's not surprising that the makeup industry in Melbourne is thriving.
One of the good things about the makeup industry is that there is always a market ready for the services of a good makeup artist.
Makeup artists are making tremendous amount of money by just offering their services to movie producers.
There is no doubt that the market for bridal makeup, event's makeup, group and individual makeup to name a few is a never-ending one.
But this isn't why you are reading this piece; you want to know the courses to take before you can thrive in the beautiful world of makeup.
While there are a lot of free tutorials online that offer Do It Yourself (DIY) videos on how to apply makeup for different occasions, these videos hardly go into details.
They are most times not comprehensive enough and leave you guessing the products used in the video.
You need to go through some training and practicals from certified makeup artists or those who are renowned for their excellent work.
Without wasting further time, let's see what makeup courses entail:
What are Melbourne Makeup Courses?
Makeup courses which fall under beauty courses involve a collection of makeup programs and practical. The courses reveal all the intricacies of makeup. It takes into account the basics and the advanced levels of makeup while breaking it down into stages.
Some institutions offer courses on makeup classes. However, the courses can be provided by renowned makeup artists who are certified or working professionals who have gathered a lot of experience and mastered the art.
The period for the makeup courses could last from a period of 3 months and above depending on the courses you selected.
With these courses, you will be prepared to enter into the art of makeup.
Some of the makeup courses offered in Melbourne are:
Diploma of Specialist Makeup Services
Diploma of Screen and Media
Certificate II in Retail Cosmetics
Short Makeup Courses
Online Makeup Courses
What will you learn in your makeup course?
To get you ready for the makeup world, the 5 courses listed above are good for you to start with. With the courses, you will be able to learn hidden truths about makeup application and skin types so that you can excel in the industry.
Let's take a closer look at these courses:
Online Makeup Courses
Online makeup courses prepare you to become a certified makeup artist. You will learn everything from fundamentals of makeup to advanced techniques. You also get to learn bridal, fashion editorial, celebrity makeup and more.
Once you enroll for an online course, a course material comprising of study guides, video tutorials, course texts, a business startup series and makeup kit will be shipped to you.
You get to learn the skills through assignments and practicals. From time to time, you will be required to upload a video of your work for your tutor's assessment. Your tutor will review your work and give you the accompanying feedback.
After a successful completion of the online makeup course, your certificate will be mailed to you. You can use the certificate to show that you are a professional makeup artist.
Short Makeup Courses
This is a short course that can take as short as 2 days or as long as you want. The course is more of a refresher course for those that have been out of the makeup industry for some time.
It is also for those looking to learn the latest development in makeup.
For those who want to learn makeup for their personal use, this course is well suited for them.
The course content includes day and evening makeup application, corrective makeup, beauty, self-face condition, special emphasis on eyes, lips, nose and cheeks.
Others include skin colour correction, face structure types and correction, special occasion makeup, etc.
Certificate II in Retail Cosmetics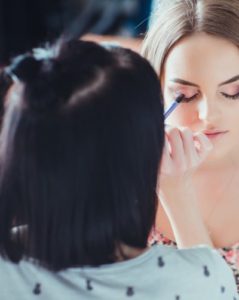 This course will provide you with the knowledge and practical skills that will certify you to work as a retail cosmetics consultant. You can also become a salesperson in a makeup boutique, department store, salon or in a pharmacy.
To get certificate II in retail cosmetics, you will be required to undertake and complete certificate course in Industry Practice Log Book.
The log book completion will afford you the hands-on experience so that you can further develop your communication as well as practical skills.
The topics that will be contained in the log book are skincare and makeup preparation, product knowledge, customers services and makeup consultation, skin types and conditions.
Others include working in the retail environment and selling techniques, sketching and face chart design, visual merchandising, makeup application techniques, using social media within the industry, makeup application techniques, work health safety and professional hygiene.
You will also learn retail work placement, remedial makeup/camouflage, and salon work placement.
It is a compulsory certificate that you must possess before becoming a salesperson or cosmetics consultant in cosmetics.
Diploma of Specialist Makeup Services
A diploma in Specialist Makeup Services is the course that provides you with the basic knowledge and skills in the makeup industry.
If you are serious about taking up a career in makeup, then taking this practical course is a must. You will learn how to apply special makeup for different photograph session, special effects, theatre, television, fashion, film as well as how to style hair.
Once you are done with the course, you will be a qualified and certified makeup artist who can work in the film, theatre, and television industry.
Diploma of Screen and Media
This is a detailed course that requires that you spend an extended period to complete the course. It shares some courses with diploma of specialist makeup services. The difference is that this course is broader and more advanced.
The course focuses on special effects makeup and cinemagraphics. You will have the opportunity to learn how to makeup different scenes for television, film and theatre.
Some of the areas that will be covered in the course include: airbrushing, special effects makeup, bald caps, character makeup, ageing with latex, facial hair, cranial makeup, prosthetics, injuries and wounds, and film design briefs.
The number of classes that you need to take varies according to the areas you have interest in or want to focus. The duration of a full-time course is usually 52 weeks.
For work placement, you will have to complete 15 hours in a production environment. This will enable you meet up with the training package requirements. After the work placement, you will gain practical knowledge and skills that you can use to venture out on your own.
What skills will you receive in these makeup courses in Melbourne?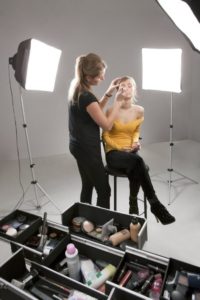 These courses and certificates in makeup will provide you with the relevant knowledge and skills to become a certified makeup artist.
All the courses listed above are supposed to give you the background knowledge and skills so that you can work in the beauty industry as a makeup artist.
The skills will also enable you to start off your makeup studio.
What kind of makeup career can you expect?
A career in makeup is a rewarding and fulfilling one. It is an exciting career with limitless opportunities.
You will be exposed to work with several clients. You can be called upon from any part of the world to provide your services.
A career in makeup will allow you choose where you want to work from and when.
Many makeup artists work as freelance makeup artists or get a job with big department stores or pharmacies.
You can also choose to become a makeup instructor and start your physical or online academy.
Any other requirements?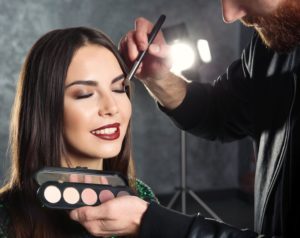 The first thing that is required for you to succeed in this industry is sheer passion and interest.
As much as there are a lot of opportunities for makeup artists in the industry, there is no room for an unmotivated one.
It isn't enough to watch makeup videos online and then conclude that you can start off your makeup studio or provide your services to clients.
You will probably not go far if you choose that path.
Just with everything else, you need to be someone that is patient enough to listen and communicate effectively with your clients.
Continuous learning and upgrading of your skills will bring you up to speed in the industry.
Your work will speak for you and set you apart from the pack.
Dedication, perfection and professionalism are also important traits that you should possess.
Being able to come up with unique makeup designs will sell you faster than you can ever imagine. You will start getting offers from top personalities in the television, theater and film industry.
One important thing to note while checking out institutions and academies that offer makeup courses in Melbourne is to make sure that such places are professionals.