Find Eyelash Extension Courses in the Melbourne Area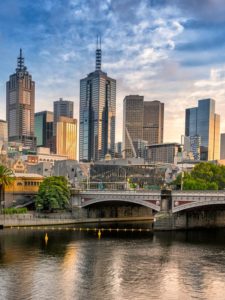 The beauty industry in Melbourne is experiencing impressive boom. More than ever before, the industry has maintained a steady growth even when other industries were falling apart.
It doesn't come as a surprise that so many people are seeking for eyelash extension courses in Melbourne.
Another reason for this is that the eyelash extension field is one of the newest and hottest trends not just in Melbourne, but globally.
For aspiring makeup artists, eyelash extension technicians and estheticians, the city of Melbourne is one of the best places to learn and kick off a career.
There is a need for you to acquire proper training through eyelash extension courses, if you want to excel in this field.
Let's take a look at the courses you will need to take:
What Are Melbourne Eyelash Extension Courses?
Eyelash extension courses provide a beauty enthusiast with the requisite knowledge and skills to become a professional in applying eyelash extensions.
The courses and accompanying practical will help you learn how to use different length and thickness to meet a client's lash extension needs.
With this course, you will be able to consult with clients, and select the right product and equipment to use.
The course will also teach you the best way to remove old or damaged eyelash extensions.
What will you learn in your Eyelash Extension Courses?
Eyelash extension courses are not as demanding as other skills in the beauty industry. It doesn't require a long period to master the art.
The two basic accredited eyelash extension courses include:
Short eyelash extension course
Online eyelash extension course
Short Eyelash Extension Course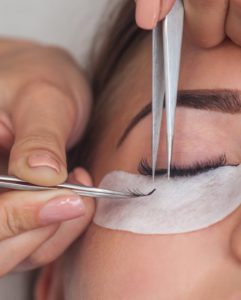 This short course is designed to show you the popular and latest trend that is used to enhance the eyes with eyelash extensions for a thicker and longer looking natural lash.
You will learn how to effectively apply lashes while learning the best methods that work.
It will also show you how to get rid of lashes safely without pulling at the natural lash. The course will detail how to adapt the application process on clients, while taking into consideration their unique eye-shape.
During the course, a professional will put you through on how to apply eyelash extension. After several tutorials, you will be asked to practice on a mannequin to master and perfect the application and removal process.
Once your tutor is satisfied with your progress, you will then graduate to apply it to humans.
The courses you will learn in this category are:
Eyelash design
professional client care
eyelash extension application
safe removal
professional application techniques for different shapes of eyes
maintenance procedure
application of individual lashes
health, safety & hygiene
consultation techniques
aftercare advice
contraindications
touch up and refills
product and tools to use
and work area preparation
The course timeline is short and can last for as short as 2 days or as long as 1 week. It all depends on your pace and the time you are willing to invest in the practice.
You will be asked to perform what you have learned in the course on clients, friends or other apprentices. The practical can take place at a salon or at the institution where you took the course.
You will be issued with a diploma in eyelash extension application at the successful completion of the course and accompanying practical.
Online Eyelash Extension Course
The online eyelash extension course aims to teach you how to apply the basic and advanced application of fake lashes from the comfort of your home or office.
There is no rush since you learn at your desired pace. You will learn how to add volume to eyelash with extensions.
This online course will teach you:
eyelash basics
shapes and thickness of extensions
client consultation and expectations
tools for lashing
volume lash technique and training
 taping and cleansing process
classic eyelash extension training
 eyelash extension application and removal
step by step eyelid taping
step by step isolation
fills and touchups
finishing up with clients
Online classes are becoming the preferred way of learning. The institution or accredited websites will send you the videos and training kits that you will need. You watch the videos and learn whenever and wherever you want.
You also have the videos to run to should you be stuck at any point in time. It's like having a tutor at your disposal.
To show your competence, you will be required to carry out a practical session where you prepare, apply and remove the lash on people. It could be on family members or friends, or at a salon and must be recorded and uploaded for your tutor's appraisal.
At the completion of the online course and practical, a certificate will be mailed to you.
What skills will you receive in these Melbourne Eyelash Extension Courses?
Whichever means you choose to learn this course (online or physical learning institute) you will learn the knowledge and skills that will launch you into the beauty industry as a professional in eyelash extension application and removal.
Whether you are a beauty enthusiast or an established beauty artist looking to increase your repertoire, the skills will give you an edge over other amateurs that apply eyelash extensions.
With the skills, you will be able to carry out the following-
Establish service requirements to: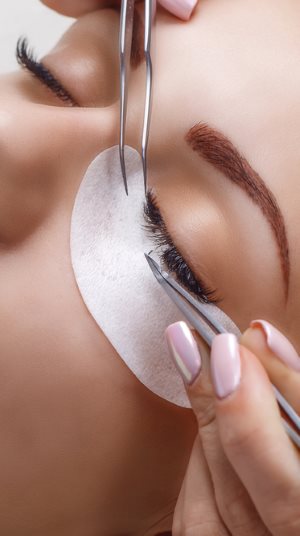 Find out what eyelash extension the client wants
Explain the treatment sequence to the client and the factors that may affect it
Show your client different eyelash extension products while explaining what each one does
Select the right product and equipment that will suit the treatment plan
Come up with a treatment plan for client's approval
Carry out patch test to check skin reactions and to guide clients
Apply eyelash extensions:
Know how to use tweezers, glue and false lashes without burning the client's eyes
Be able to apply lint-free or medical tape patches to the bottom lashes and lower lid
Remove the adhesive tape or lint-free eye gel patches without causing discomfort to the client
Monitor and adjust eyelash extension application with an even distribution of lashes
Remove sparse, damaged, or grown out eyelash extensions:
Apply eyelash extension remover while sticking to manufacturer's instructions
Protect bottom lashes and lower lid with eye patches
Remove eyelash extensions safely without pulling at natural lashes
Apply the appropriate aftercare product
Provide post service advice:
Learn how to get client feedback and follow up
Recommend complementary products, home care, and future products
Update treatment plan and how to rebook client if need be
Clean work and treatment area:
Tidy service area, work surfaces, and non-disposable eyelash tools and equipment
Restock products and equipment for next treatment
Safely dispose contaminated and general waste in an environment-friendly manner
Communication skills:
Be able to listen and communicate with your clients without sounding harsh or rude
Reading skills:
Be able to read and interpret manufacturer's instructions for eyelash extensions and products
Numerical skills:
Be able to calculate service fee, product time and quantities.
These skills will qualify and certify you to offer your services to anyone in any part of the world.
What kind of career can you expect as a Melbourne Eyelash Extension Professional?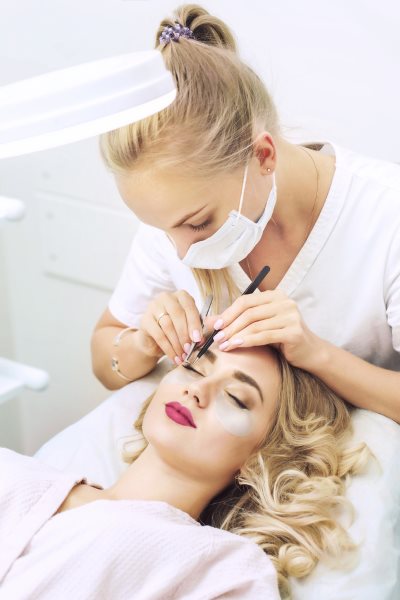 The high demand for eyelash extension application will ensure that you always have clients seeking your services.
It is a career that will give you limitless opportunities of where to work; you can decide to work for yourself and offer your services to clients.
Almost every woman wants to wear false lashes because of the way it enhances their beauty.
In many salons, spas and departmental stores, eyelash extension experts are always in high demand.
You can start with working from home by offering home service to clients for a rewarding fee.
Your services can also be required by movie producers to be the eyelash extension professional in charge of their movie cast.
It is also a gratifying and fulfilling career that has the tendency to take you round the world.
Any other requirements?
The first requirement is genuine interest and passion for beauty.
Dedication and determination will take you far and further on your way to success.
This career calls for attention to details, a listening ear, and having patience with clients in attending to their needs.
You should also desire to continuously improve your skill.
Having an eye for perfection and professionalism will help you create a niche and a name for yourself in the industry.
Creativity and versatility are what sets people apart in any life endeavor. This is also applicable to the beauty industry.
While there are many institutions, academies and beauty salons that offer eyelash extension courses in Melbourne, you should only enroll with professionals.
You can take these courses from any of these places, but be sure that you will be certified at the end of the training.